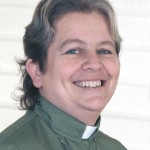 Dear Ones of MCCSJ,
I want to thank each person for your part in our discussion and vote at Sunday's Congregational meeting.
During the meeting we briefly reviewed minutes of 2011 Congregational Meetings, reviewed MCCSJ's finances and circumstances, laid out the options for where to go from here, and then discussed each possibility thoroughly.
After praying together, you voted, with the resulting decision to close MCCSJ (Although other options were discussed, no other option received the overwhelming support needed to move forward).
As we talked about the decision to close, some of us spoke of the remarkable love and acceptance we've found and shared within this community and the powerful ways MCCSJ has affirmed us on our spiritual journeys. Some expressed the deep sadness and grief this decision brings. We listened to one another with love and compassion, acknowledging the loss as we held hands in a circle.
I don't know if I made it clear at Sunday's meeting, but let me do so now – I am very proud of and grateful for each of you. Truly. I love each one of you, and thank you. Showing up for the work of making hard decisions takes a great deal of strength, courage, and integrity, and it's an important part of a life of faith. I sincerely thank you for your prayers, your presence, your comments and your tears – on Sunday, in the days leading up to the meeting, and since.
Last evening, I discussed the congregational meeting and vote with Rev. Stedney Phillips who is with Rev. Elders Ken Martin and Lillie Brock at a meeting of the UFMCC Office of Church Life and Health. Their prayers and love have been with us all along this journey, and they've been aware of the work we've been doing here to seek out options and to come to a decision about MCCSJ's future.
Rev. Stedney asked me to let you know that they concur with our decision to close the church at the end of February. I am thankful for the support Rev. Stedney has offered me and the Board in suggesting possibilities for the congregation to consider at this meeting, and in offering continuing guidance and assistance for us in the days to come as we move into the tasks of church closure.
After years of being church together, letting go of MCCSJ will be hard.
My prayer is that we will continue to support one another in the midst of this change, knowing that the Holy One's walk with each of us continues, and that God's love and hope is too great and too powerful to end when we close the doors of this local church at the end of February. The work of The Church and of Metropolitan Community Churches will continue in other places, times and forms. May we each find hope in knowing that many faith communities have already extended their welcome to us, here in San Jose and in nearby cities.
My prayer for each of you, for each of us, is that throughout this month we will worship honestly, support Karl and the Board in church closure tasks as we're able, and…  …that we will lovingly, patiently, kindly, and repeatedly, affirm for ourselves and for each other the knowledge and faith this community has taught us: that we are and will always be valued children of God, loved beyond measure, in every circumstance. The Holy One is – and will continue to be – with us, making a way and holding us near even as we seek what's next to be revealed on our journeys.
If and when we find the way hard, let us do what we do so well at MCCSJ – love one another. Let us allow God's love to move in and through us, and trust that the God who brought us together in the first place and who created this wonder-filled world, is not finished with any one of us, and is preparing us for new things.
I will be available after worship every Sunday in February, to listen, to pray with you, to provide resources and help as needed, and to offer support.
Please plan to join together on Sunday February 26th in Celebrating MCC San Jose and our hope in the possibilities awaiting each of us.
Today and always, may God, The Great Beloved, The Holy One, Spirit of Truth and Light, hold you and sustain you.