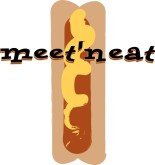 Join us on Sunday, January 29th after worship for our first Potluck  Lunch and Congregational Meeting of the new year. MCC San Jose has been facing significant financial challenges for some time now. The Board of Directors is discussing various options for MCC San Jose.   We will be discussing these options and gathering input from you who are a part of our community of faith.  To move forward, we must make decisions very soon.
Your voice and views are important and  caluable, so we hope you will make attending this meeting a priority.
Be sure to be with us on the 29th to participate in planning and deciding what our next steps will be.  Bring a dish to share, if you can, and join in the fellowship and discussion.