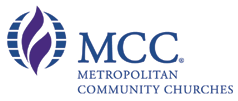 Tearing Down Walls.
Building Up Hope.
 
Office of the Moderator
Metropolitan Community Churches
For Immediate Release: 01 October 2010
Not One More Child
Moderator of Metropolitan Community Churches
Calls for Action to End Bullying and Harassment of Gay Teens
Billy Lucas — Seth Walsh — Asher Brown — Tyler Clementi — those are the names of four young teenage boys who took their own lives during the month of September.
Billy Lucas from Indiana was 15 years old when he hung himself from a barn rafter on his grandmother's farm in Greensburg on September 9th.
Seth Walsh was 13 when he was removed from life support ten days after he'd hung himself from a tree in a yard in California. The date was Sunday, September 19th.
Asher Brown, from Texas, was also 13 years old when he used his stepfather's gun to shoot himself to death on September 23rd.
One day earlier, 18-year-old college freshman, Tyler Clementi, jumped to his death from the George Washington Bridge spanning the Hudson River between New York and New Jersey.
Each boy had been targeted by classmates and peers based on appearance and perceptions of their sexual orientations. In Billy's, Seth's and Asher's cases, the bullying and harassment, the verbal abuse and physical assault had gone on for months, sometimes years, without any meaningful intervention on the part of the schools they attended. In Tyler's case, just days after his college roommate secretly videotaped a private romantic encounter with another man, posting the tape live on the Internet; Read more »