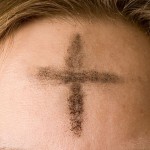 Lent is a period of forty days leading up to Easter, starting on Ash Wednesday. It commemorates the forty days that Jesus spent in the desert fasting and praying in order to prepare for his public ministry. For modern Christians, it can also be a time of preparation, when we seek to ready ourselves for living in a world of resurrection, rebirth, and new life. In keeping with this idea, many people will adopt a special spiritual practice for Lent.
In 2010, Lent begins on Wednesday, February 17. Here are some spiritual practices that you might wish to consider for Lent this year:
Spend fifteen minutes each day in prayer
Take some time each week to call people you don't talk with enough
Join MCC San Jose's choir
Start a new, healthy diet
Spend twenty minutes each day in meditation
Attend MCC's Course in Miracles group on Tuesday nights
Take the time to read a book that you've been meaning to read.
Take time each day to thank God for five things and ask for God's help with five things.
Take a class that will help you live a life of health and wholeness
Spend ten minutes each day sending Reiki to someone
Take fifteen minutes each day to read the Bible
Attend MCC's Thursday-night Coming Out Support Group
See a movie with friends every week. Talk with them about it afterwards.
Volunteer to help set up the church before service
Come to the church's Monday night Reiki clinics to participate or observe.
Give up sodas, deep-fried foods, or something that isn't good for you.
Come to MCC's Taize services on February 17, March 17, and April 2.
Stop smoking.
Spend some time each day doing a meditation from the Course in Miracles book
Re-read our Church Vision Statement every day. After you read it, spend some time in prayer for the church.
Take some time each day to dance or exercise.
For many people, Lent is a wonderful time to explore new spiritual practices. If you choose one of these practices and make it part of your observance of Lent, you may be amazed at the way your life changes!