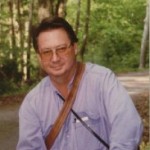 Please join us at 7:30pm on Tuesday, March 3 for a special presentation by Jon Mundy on "Mysticism and A Course in Miracles."
Jon Mundy Ph.D., is an author, lecturer and, as Dr. Baba Jon Mundane, a standup philosopher comedian. He's been teaching university courses in Philosophy and Religion since 1967. He is the publisher of Miracles magazine, the author of eight books, and senior minister emeritus of Interfaith Fellowship with services in Cami Hall across from Carnegie Hall in New York City.
Tickets for this event are $15 in advance, $20 at the door. No one will be turned away for lack of funds.
If you would like to buy tickets online, please click on the following button:
For more information, you can contact us at miracles@mccsj.org. Please click the following link for a downloadable poster.