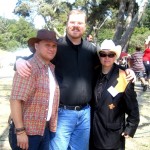 Many thanks to our rodeo volunteers, L.G., Dave O., Heather, Destiny, Erico, Rev. Mike and Madera! Thanks to their good efforts, we sold $322.75 of popcorn and candy at the annual Gay Rodeo in La Honda. Rev. Mike also officiated at a wedding in the rodeo arena – complete with horses!
Kudos to our new worship leaders Madera and Dave Y. They both took the "Introduction to Worship Leading" class earlier this month. Praise also to veteran worship leaders Judd, Nancy, Karl, Rev. Mike, and Paul who participated in the class to hone their worship leading skills and support our new worship leaders!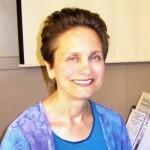 Congratulations to Ruth Huber, whose piece "Jewel in the Lotus" will be performed by the Ateneo Chamber Singers, an internationally-acclaimed, award-winning chorus from the Phillipines as part of their U.S. Tour. This piece was originally composed for a service at MCC San Jose. The Ateneo Chamber Singers will be performing in the Bay Area on October 11. For more information, please click the following link to visit their website.
Do you know someone who deserves kudos, congratulations or praise? Please send us suggestions at news@mccsj.org.